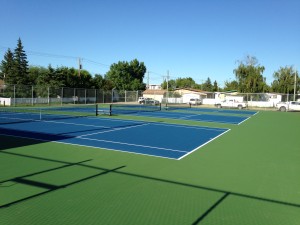 The courts are now open and nets set up – we welcome you all to come down and try them out!  REGISTER ONLINE NOW!
The following nights between 7-9pm are dedicated to;
Monday – Doubles Night
Tuesday – Ladies Night
Thursday – Mens Night
Everyone is welcome to participate on the appropriate nights…
We ask that you take care of the new courts – our usual rules and regulations apply – no gum etc.