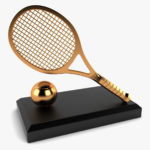 Join us August 22nd, 23rd & 24th for the 2019 Bill McCubbin Tournament.
We invite all members and guests to come out and enjoy a weekend of tennis.
ALL LEVELS WELCOME!!!!! Prizes and lunch included.
Registration due by 5pm on August 19th – sign up online or click here to download a printable version.
Singles / Doubles / Mixed Doubles